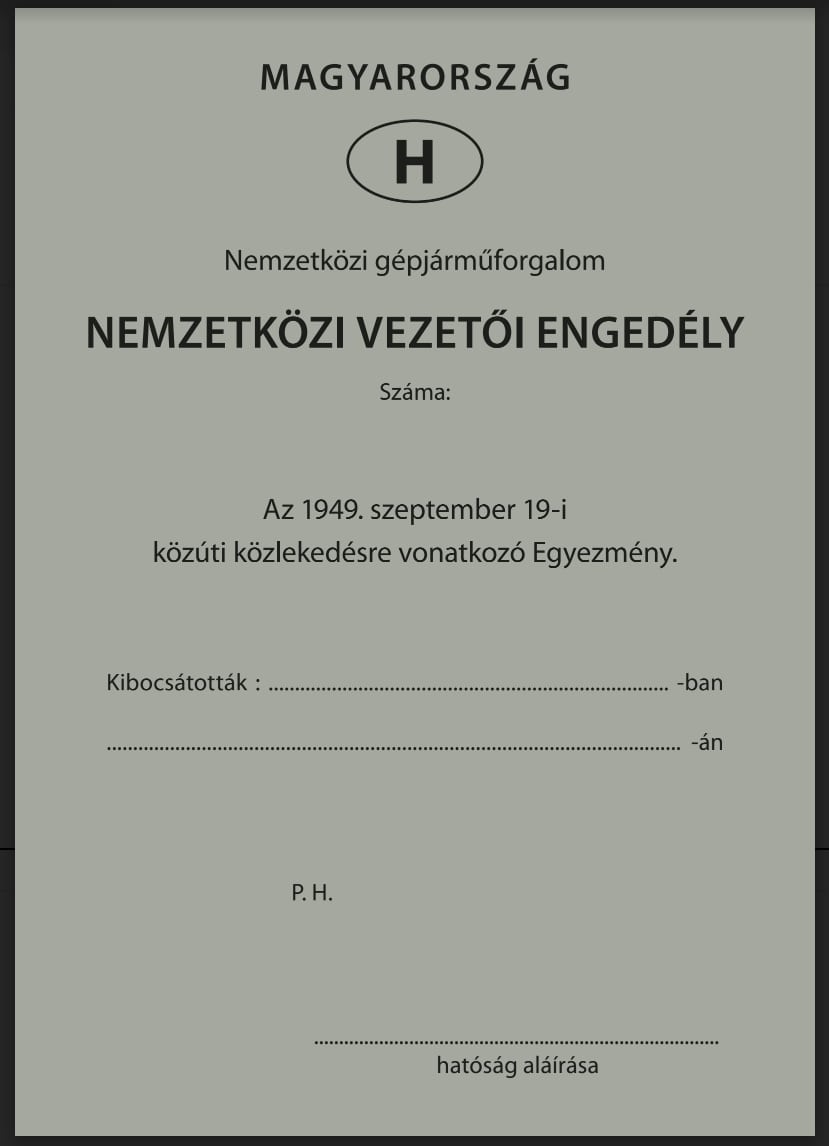 Japan only recognizes International Driving Permits issued under the 1949 Geneva Convention on Road Traffic. After many years, Hungarian tourists traveling to Japan are now able to drive and rent a car. As of March 1, 2020, the Hungarian authorities issue an International Driving Permit according the Geneva Convention upon request. The applicant may get a permit in accordance with either the Geneva Convention or the Vienna Convention depending on their travel destination.
For Hungarian citizens who have a residence permit in Japan, Japanese driver's license can be obtained without an examination and these license are issued by the competent Japanese authorities. To obtain a Japanese driver's license, you need:
Japanese residence permit (visa);
A translation of the Hungarian driver's license in Japanese, which can be done at the Embassy of Hungary in Tokyo for a fee;
Proof that after obtaining the Hungarian driver's license the applicant has been in Hungary for at least half a year (e.g. CV).
For further information please visit the websites below:
http://www.keishicho.metro.tokyo.jp/multilingual/english/traffic_safety/drivers_licenses/index.files/convert_license_english.pdf 
http://www.keishicho.metro.tokyo.jp/menkyo/menkyo/kokugai/kokugai05.html